August 2, 2002
Jen with knobs on head. These were creations by Amanda after she begged Jen to let her twist her braids into the knobs.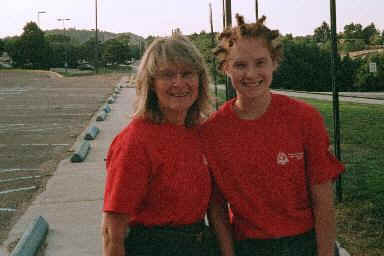 Wacky hair calls for family photos. Jen with her knobs and her mom, Mrs. T.
Amanda and Alison removing the knobs from Jen's hair leaving short braided corkscrew curls. In the end, Jen resembled a braided Annie.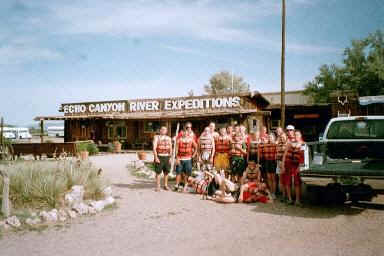 Both Crews before departing on a bus to go whitewater rafting on the Arkansas River.